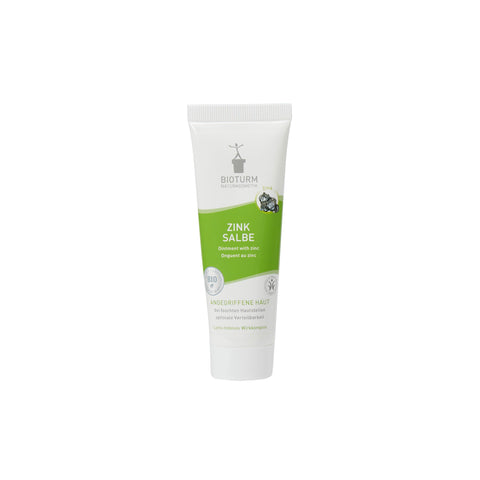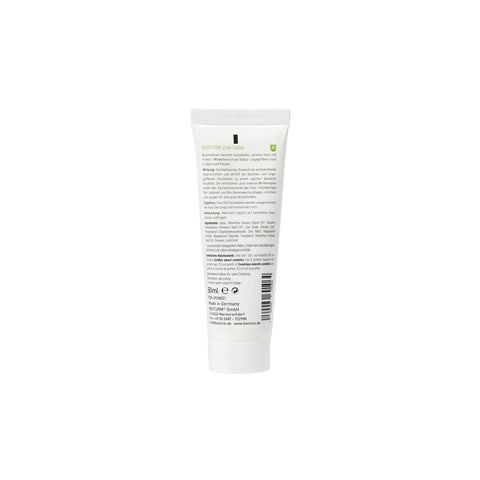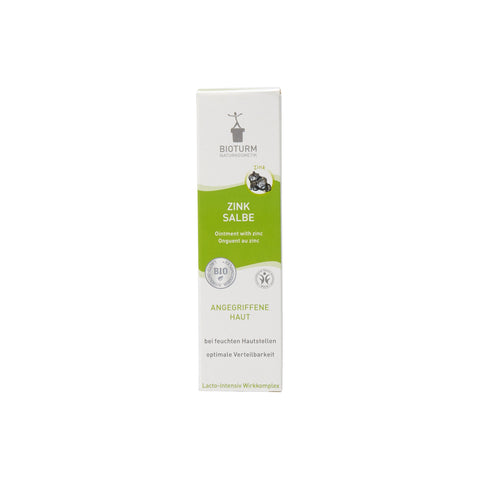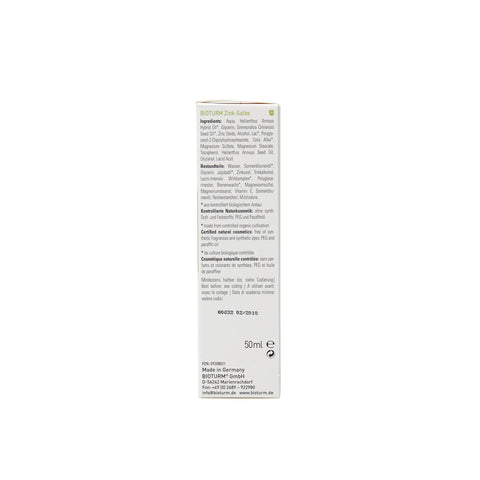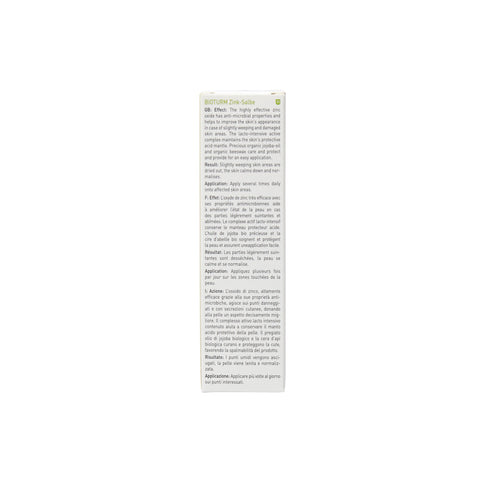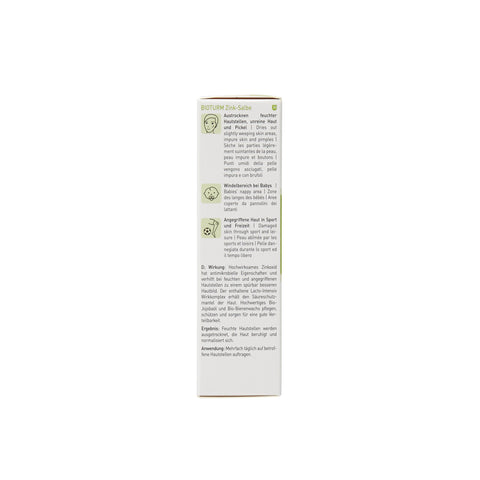 Bioturm
BIOTURM - Zinc Cream - 50ml ( BIOTURM Zink Salbe)
Ship From
Germany
Shipping Cost
$20 ,

Free shipping available

Enjoy FREE shipping
on order $150 and above.
See Detail

Delivery

2-4 Weeks

Country of Origin
Germany
Description
BIOTURM - Zinc Cream - 50ml / 1.7 fl oz. ( BIOTURM Zink Salbe)
Ointment with zinc No.30
Highly effective zinc to dry out weeping skin areas, spots, and pustules.
Thanks to the anti-microbial properties of zinc, the ointment works disinfecting and anti-inflammatory and dries out weeping, damaged, or irritated skin areas. Our Ointment with zinc No.30 helps to improve the appearance of the skin in case of spots and pimples during puberty and also helps to take care of babies' nappy area.

Additionally, our lacto-intensive active complex has a normalizing effect; organic sunflower oil, organic jojoba oil, and organic beeswax make the skin more supple and at the same time provide for an easy application which is much easier than in the case of classical pastes with 10 % zinc.
Areas of application:
Damaged skin through sport and leisure (e. g. grazed, weeping skin areas), babies' nappy area (the BIOTURM zinc ointment can be applied much easier than classic zinc creams), drying of weeping skin areas and spots (even scratched spots can be treated).
Ingredients:
Aqua, Helianthus Annuus Hybrid Oil*, Glycerin, Simmondsia Chinensis Seed Oil*, Zinc Oxide, Alcohol, Whey*, Polyglyceryl-2- Dipolyhydroxystearate, Cera Alba*, Magnesium Sulfate, Magnesium Stearate, Tocopherol, Helianthus Annuus Seed Oil, Oryzanol

* from controlled organic cultivation
free of synthetic dyes, PEG, paraffin oil
free of perfume
Shipping and Return
FAQs for Shop Pay Installments