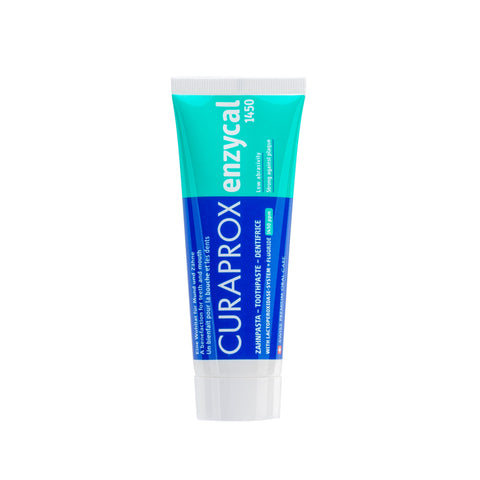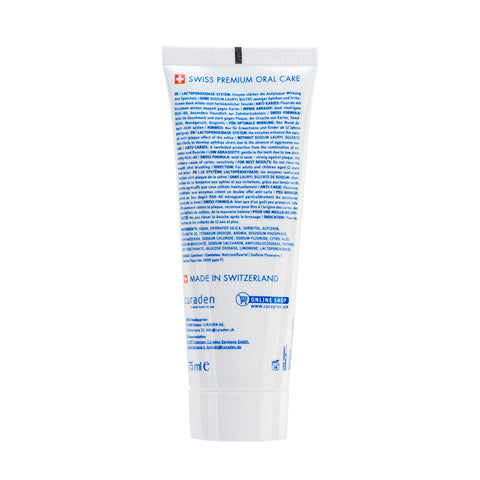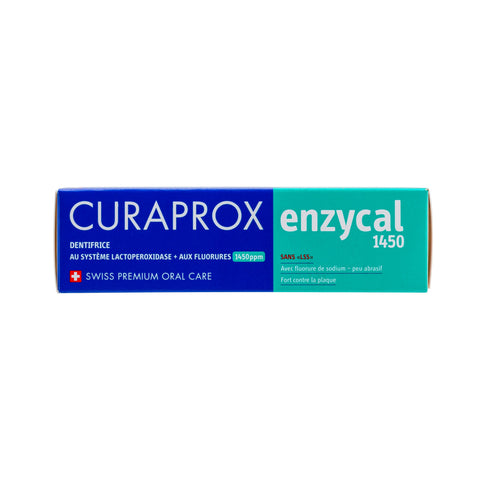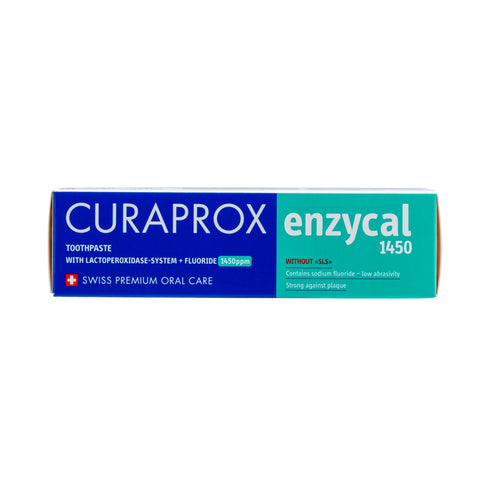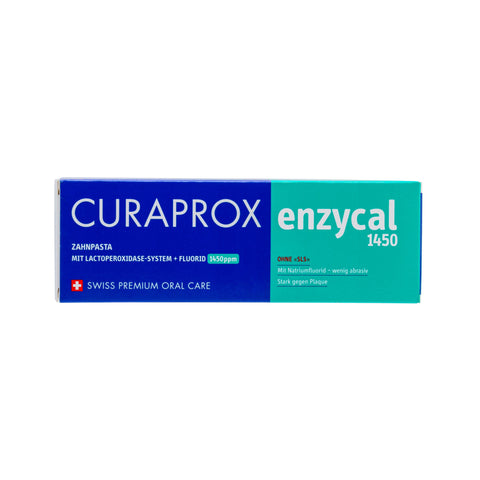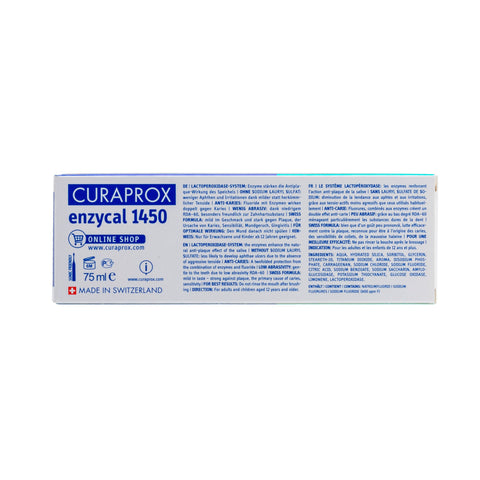 Curaden
Curaprox Enzycal 1450 Toothpaste 75ml
Ship From
Germany
Shipping Cost
$20 ,

Free shipping available

Enjoy FREE shipping
on order $150 and above.
See Detail

Delivery

2-4 Weeks

Country of Origin
Switzerland
Description
A gentle, anti-caries, toothpaste for daily use with a sodium fluoride content of 1450 ppm.
Net Weight: 75ml / 3.8 oz
Enzycal toothpaste contains three important enzymes to enhance the antibacterial activity of saliva. This reduces the slab and the stone significantly. It is so gentle that it even helps to fight off the postures. It supports the protective function of saliva and does not contain corrosive substances.
But what makes Enzycal so effective?
It has the lactoperoxidase system with three enzymes already present in saliva. Did you know that saliva performs important functions for oral health and can even repair damage to tooth enamel? The protective and remedial functions of saliva are further enhanced by the lactoperoxidase system - which also protects against dry mouth. Enzycal ensures healthy teeth and gums and protects the oral mucosa.
Daily toothpaste
With fluorine 1450 ppm
With natural enzymes
Suitable for the whole family
With a very gentle taste
Shipping and Return
FAQs for Shop Pay Installments