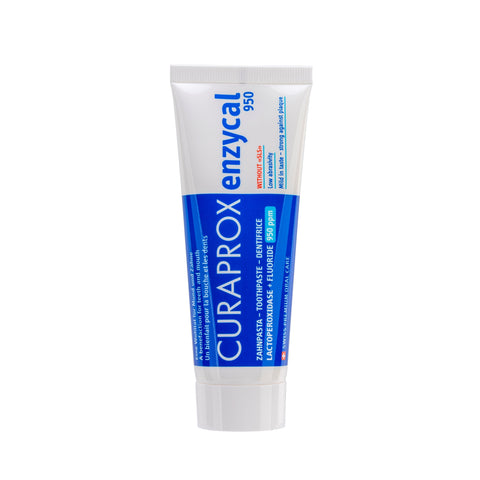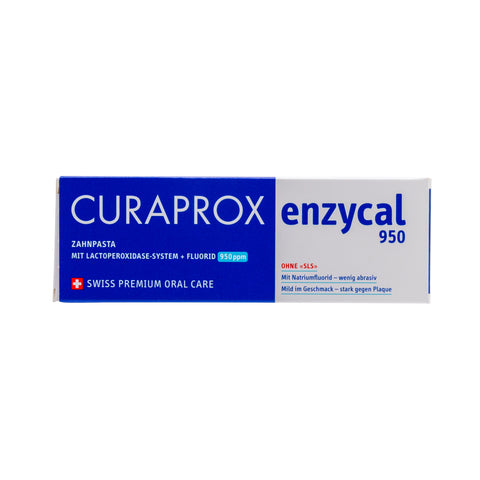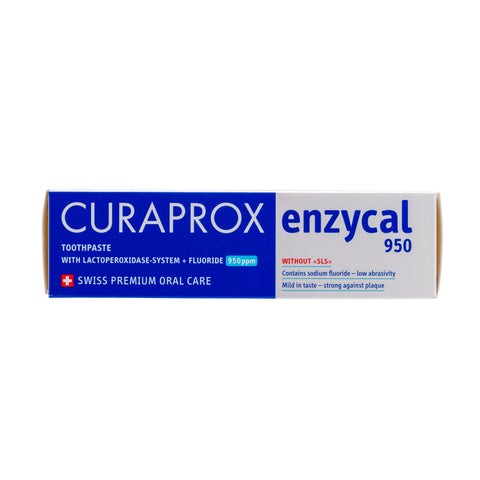 Curaden
Curaprox Enzycal 950 ppm Toothpaste 75ml
Ship From
Germany
Shipping Cost
$20 ,

Free shipping available

Enjoy FREE shipping
on order $150 and above.
See Detail

Delivery

2-4 Weeks

Country of Origin
Switzerland
Description
Curaprox Enzycal 950 SLS-Free Fluoride Toothpaste
Help enhance the natural anti-plaque effect of the saliva with Curaprox Enzycal 950 Toothpaste.
Net Weight: 75ml / 3.8 oz
Curaprox Enzycal 950 is a mild anticavity toothpaste containing 950ppm fluoride designed for daily use. Its unique SLS-free formula contains three important enzymes intended to boost saliva function, support the re-calcification of teeth, promote plaque and tartar reduction, and help prevent dry mouth.
SLS-free anticavity toothpaste with fluoride
Helps noticeably reduce plaque and tartar
Contains enzymes to support saliva production & function
Helps remineralize teeth and promote healthy oral flora
Gentle low abrasion formula - RDA 30
Does not contain strong essential oils
950 ppm fluoride content
Shipping and Return
FAQs for Shop Pay Installments