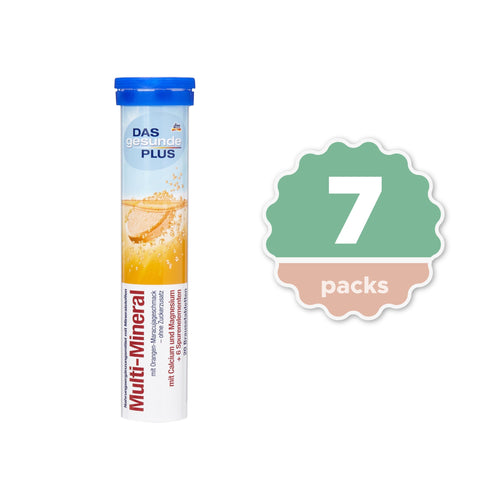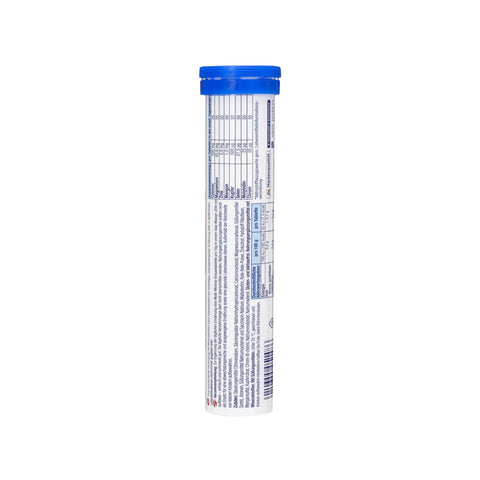 Mivolis DM
Das gesunde Plus Multi Mineral Effervescent Tablets, 20 Tablets, Mivolis DM/Germany
Ship From
Germany
Shipping Cost
$20 ,

Free shipping available

Enjoy FREE shipping
on order $150 and above.
See Detail

Delivery

2-4 Weeks

Country of Origin
Germany
Description
Das gesunde Plus Multi Mineral Effervescent 20 Tablets for 20 days, Mivolis DM/Germany (Not suitable for children and adolescents under the age of 18.)
One of the most common nutrient deficiencies is vitamin deficiency due to an unbalanced diet. The daily supply with the most important vitamins is essential for physical performance. Our Daily Vitamins provide you with everything your body needs. The best of fruits and vegetables in effervescent tablets form.
• With calcium and magnesium + 6 trace elements
• With orange-passion fruit taste

• Sugar free
• Ideal for stressful everyday challenges
• Supports sports performance
• Perfectly dosed tablets
How to use
Dissolve one effervescent tablet daily in a glass of water (200 ml) – refreshes and tastes good. Do not exceed the daily dose. Do not take any other food supplements containing zinc. Food supplements should not be used as a substitute for a varied and balanced diet or a healthy lifestyle. Not suitable for children and adolescents under the age of 18.
Ingredient
Citric acid, magnesium carbonate, sodium hydrogen carbonate, sweetener sorbitol, flavors, corn starch, sweeteners sodium cyclamate, sodium saccharin, riboflavin colouring
Shipping and Return
FAQs for Shop Pay Installments