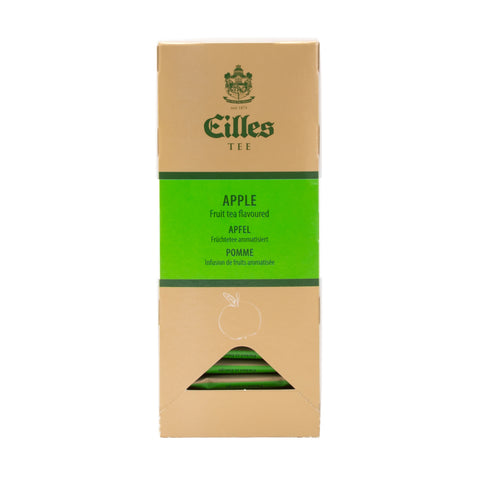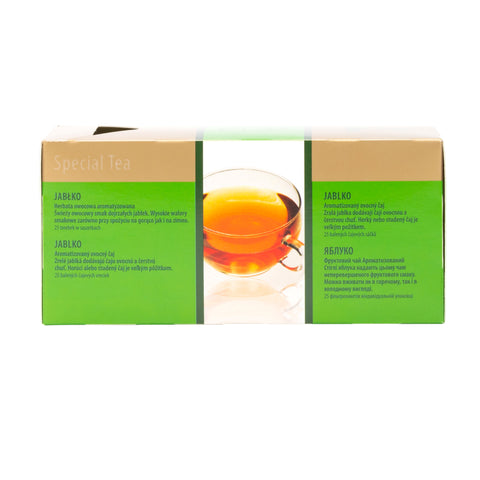 Eilles
EILLES - tea bag deluxe - Apple Fruits - 25 pieces
Ship From
Germany
Shipping Cost
$20 ,

Free shipping available

Enjoy FREE shipping
on order $150 and above.
See Detail

Delivery

2-4 Weeks

Country of Origin
Germany
Description
EILLES - tea bags deluxe - Apple Fruits - 25 pieces
( Eilles Teebeutel Deluxe Apfel Früchte 25 Stück )
Summer-ripened apples with a sunny, full aroma provide the taste for this extraordinarily fruity tea, which also tastes heavenly when ice-cold. 
The tea bag deluxe line from EILLES with its elegant foil bag packaging is ideal as a gift! The elegant presentation of the design and, above all, the special foil represent a head start over the usual paper envelopes in which normal tea bags are packed. This way, the tea remains particularly aroma-safe and tastes fresher than you expect!
They are delivered in a display box with 25 portions (62.5g), from which you can easily remove bag by bag.
Ingredients: Hibiscus, rosehip peel, apples, flavor, orange peel, elderberry

Shipping and Return
FAQs for Shop Pay Installments