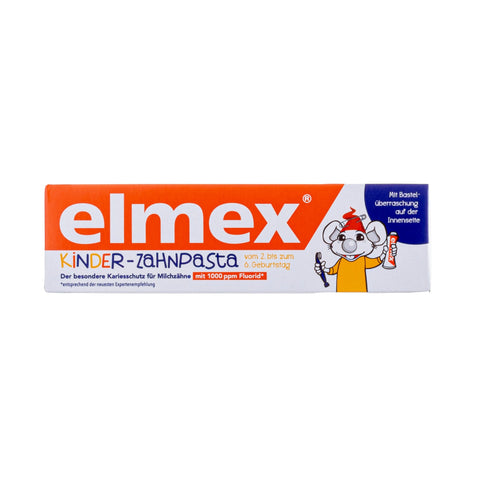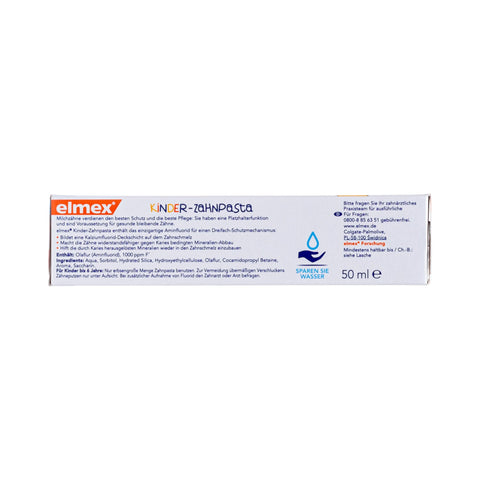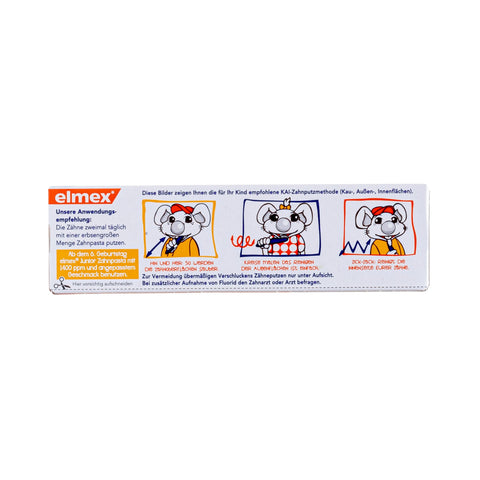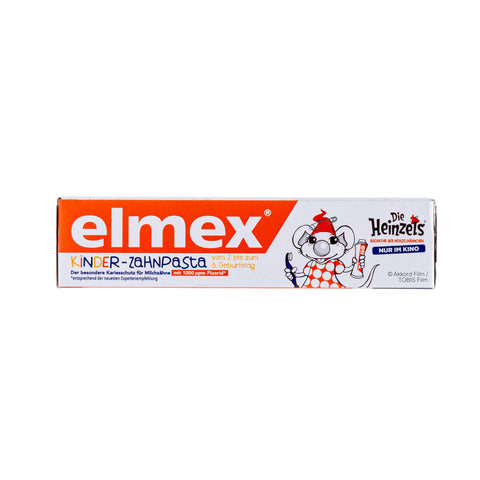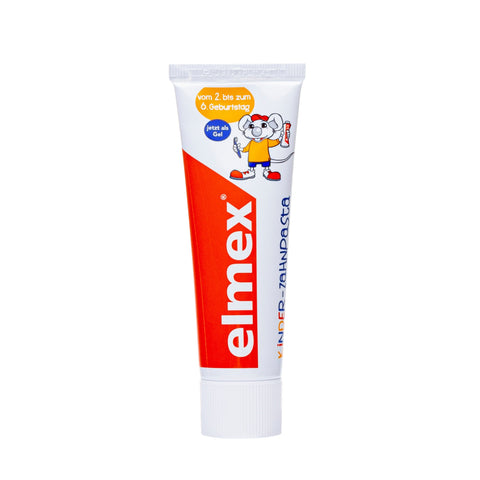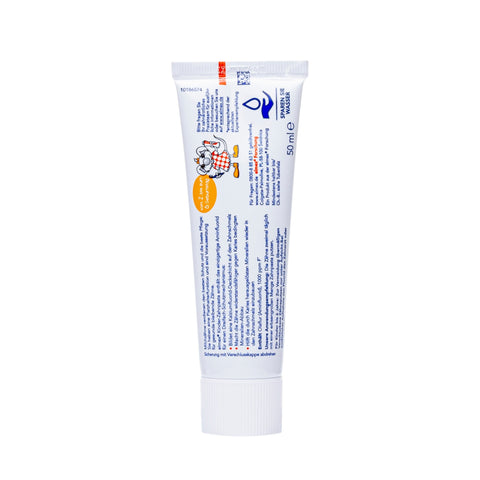 Elmex
Elmex - Kinder Tooth Gel - 50ml
Ship From
Germany
Shipping Cost
$20 ,

Free shipping available

Enjoy FREE shipping
on order $150 and above.
See Detail

Delivery

2-4 Weeks

Country of Origin
Germany
Description
For Children from 2-6 years old
Contains the unique amine fluoride for a triple protection mechanism. Specially developed for the special protection against caries of the milk teeth.
The fluoride concentration of 1000ppm corresponds to the latest expert recommendation of the German Society for Pediatric Dentistry and the German Society for Preventive Dentistry.
Makes the teeth more resistant to the degradation of minerals caused by caries

Helps to build the minerals loosened out by tooth decay back into the tooth enamel

Forms a calcium fluoride coating on the tooth enamel
Ingredients
Aqua - For better dissolution of substances or ingredients.
Sorbitol - 

Helps to dissolve the ingredients and keeps the product soft by preventing it from drying out or solidifying.

Hydrated silica - 

Helps to clean and polish teeth

Hydroxyethylcellulose - 

Thickening or stabilizing agent to ensure the consistency of the toothpaste.

Olaflur - 

Active ingredient to prevent tooth decay and reduce plaque build-up.

Aroma* - 

Freshens the breath and improves the taste of the product.

Saccharin - 

A sugar-free sweetener for improved product taste.
* Aroma (> 100 PPM): Anethole, Carvone, Limonene, Mentha Arvensis Extract, Mentha Viridis (Spearmint) Leaf Oil, Propylene Glycol

Contains Olaflur (amine fluoride).
Fluoride content: 1000 ppm.
Shipping and Return
FAQs for Shop Pay Installments