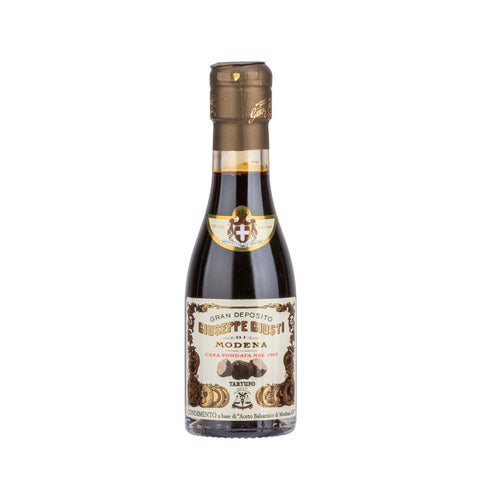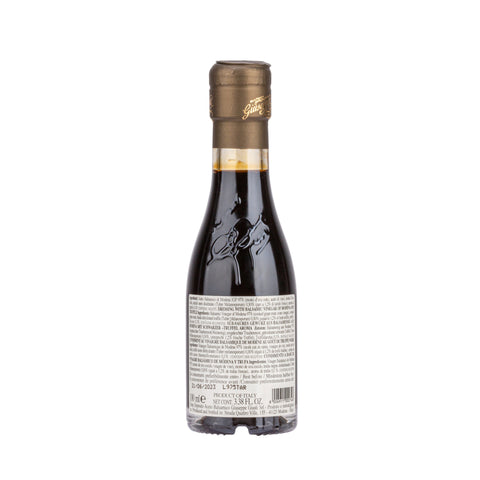 GIUSEPPE GIUSTI
Giuseppe Giusti - Condiment with Balsamic Vinegar of Modena and Truffle (No Box) - 100ml
Ship From
Germany
Shipping Cost
$20 ,

Free shipping available

Enjoy FREE shipping
on order $150 and above.
See Detail

Delivery

2-4 Weeks

Country of Origin
Italy
Description
Truffle Infused Balsamic Vinegar of Modena IGP (NO box)
The Condiment with Balsamic Vinegar of Modena IGP and Truffle is made by combining Balsamic Vinegar of Modena IGP and prized Italian truffles. With a delicate, and creamy consistency, this glaze flaunts a balanced sweet and sour flavor, and a strong truffle aroma.


How to use
Pairings: perfect as a dressing, this glaze works well on risotto, raw fish, aged cheeses, and eggs.


About

 Giuseppe Giusti
In 1605 Giuseppe Giusti started to produce Balsamic Vinegar of Modena IGP in the countryside of Modena, in the region of Emilia Romagna. Giusti's products became very famous and were even used by the Italian royal family. Seventeen generations have passed down Giuseppe's unique and detailed balsamic vinegar recipe that is still in use today. Their secret in the recipe to make the perfect Balsamic Vinegar of Modena depends on three conditions: good choice of the grapes, high quality of the aging barrels, and time. Today Giusti's Acetaia is still a family-run company and their premium products are famous around the world.
Shipping and Return
FAQs for Shop Pay Installments