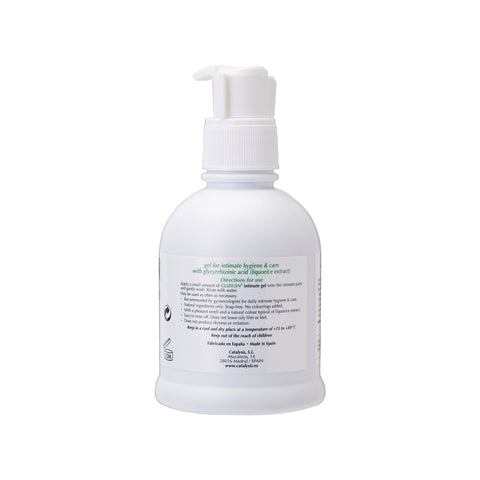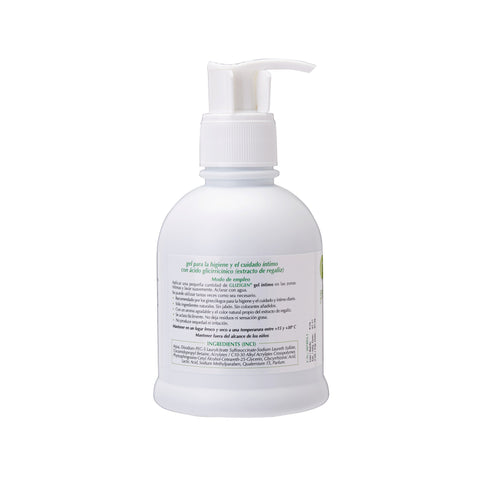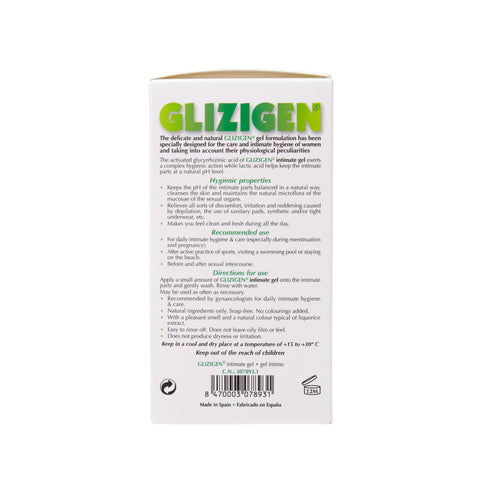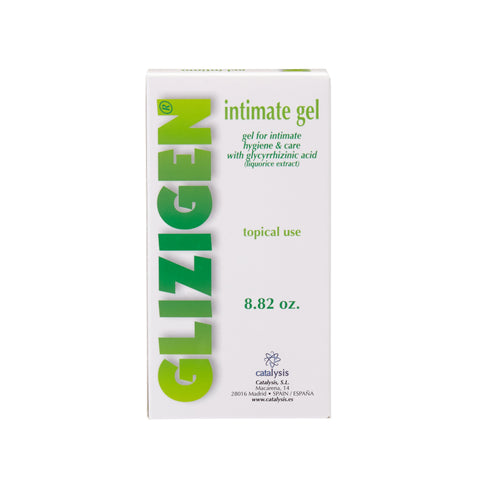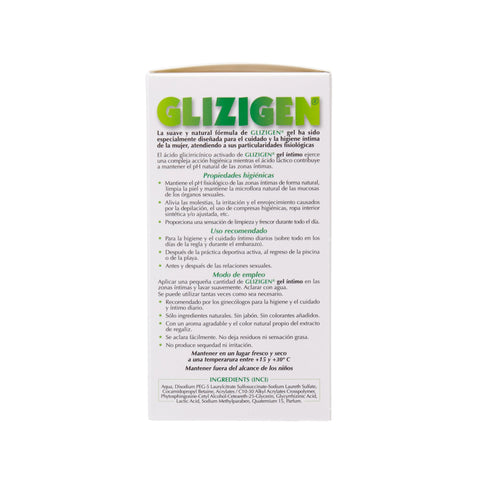 Glizigen
Glizigen - Cleaning Intimate Gel - 250ml
Ship From
Germany
Shipping Cost
$20 ,

Free shipping available

Enjoy FREE shipping
on order $150 and above.
See Detail

Delivery

2-4 Weeks

Country of Origin
Spain
Description
Glizigen Gel is a soft, non-soap, and natural product that deodorizes, refreshes, and avoids the consequences of the aggressive action of detergents on the delicate genital area.
The gentle and natural formula of Glizigen gel has been specially designed for the care and intimate hygiene of women, taking into account their physiological particularities. Activated glycyrrhizinic acid exerts a complex hygienic action while lactic acid contributes to maintaining the natural pH of intimate areas.


It maintains the physiological pH of the intimate areas naturally, cleanses the skin, and maintains the natural microflora of the mucous membranes of the sexual organs. Relieves discomfort, irritation, and redness caused by depilation, the use of sanitary towels, synthetic and/or tight underwear, etc ... Provides a feeling of cleanliness and freshness throughout the day.

Recommended use:

   For daily hygiene and intimate care (especially on menstrual days and during pregnancy).
   After active sports practice, on the way back from the pool or the beach
   Before and after sex.

Precautions:

   For external use only.
   Do not apply to cracked, irritated skin.
   Keep out of the reach of children.

Directions for use:

   Apply a small amount on intimate areas and wash gently.
   Rinse with water.
   Can be used as many times as necessary.
Ingredients:
   Water, Laurylcitrate sulfosuccinate disodium PEG-5, Sodium laureth sulphate, Cocamidopropyl betaine, Acrylate polymers / C10-30 alkyl acrylates, Phytosphingosine-cetyl alcohol-ceteareth-25-glycerin, Glycyrrhizinic acid, Lactic acid, Methylparaben sodium, Quaternium 15, Parfum.
Shipping and Return
FAQs for Shop Pay Installments