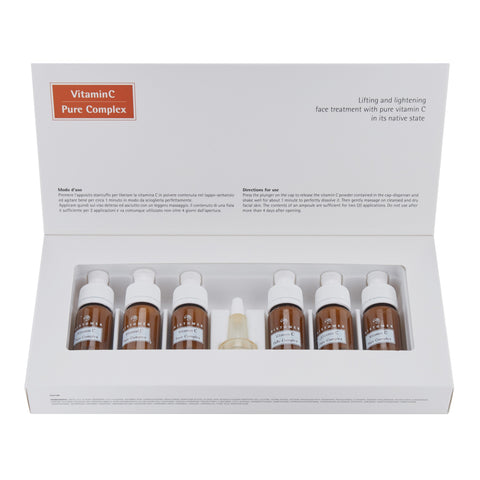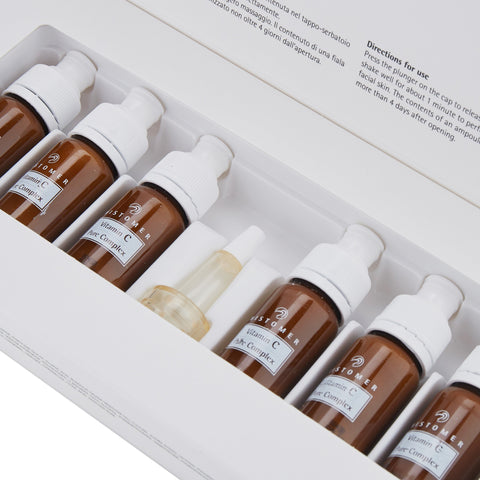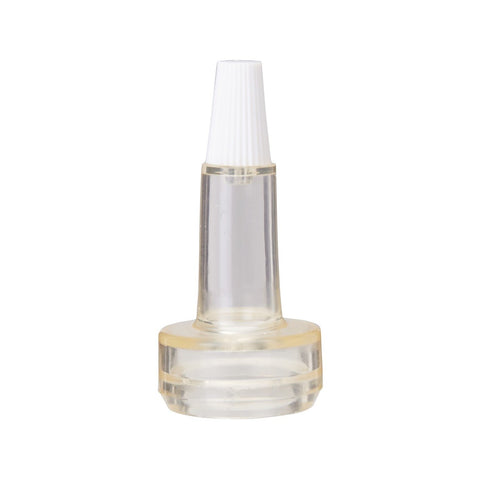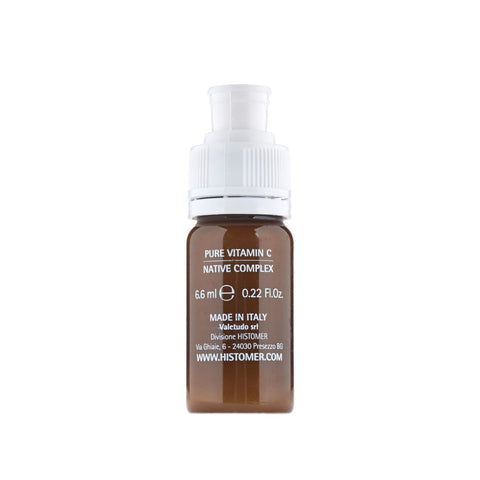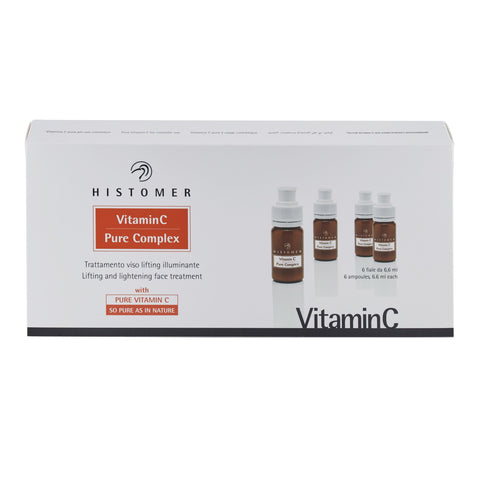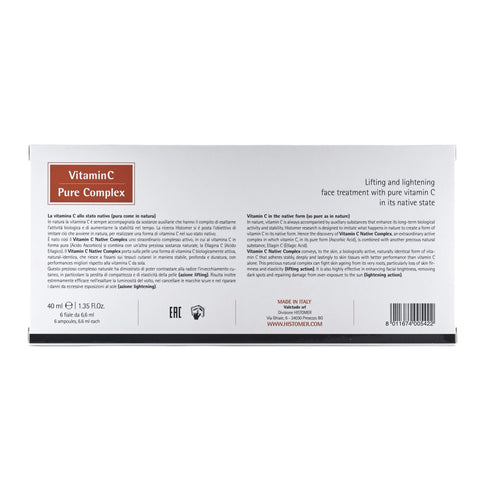 Histomer
Histomer Vitamin C Pure Complex Ampoules - 6.6ml x 6pcs
Ship From
Germany
Shipping Cost
$20 ,

Free shipping available

Enjoy FREE shipping
on order $150 and above.
See Detail

Delivery

2-4 Weeks

Country of Origin
Italy
Description
New Improved Formula
Makes the complexion brighter and significantly reduces the number of small defects in skin tone. The serum significantly increases the elasticity by stimulating the production of new collagen and elastin fibers. Has a strong tonic effect, smoothes fine wrinkles, and successfully combats the formation of new wrinkles and dark spots.
Each vial contains, in 2 separate compartments:
1) Vitamin C in its native state (inside the cap)
2) Buddleja Davidii stem cells (inside the ampoule).
These two parts are combined at the time of use and applied on the face, neck, and neckline.
Active Ingredients: Pure Vitamin C, a natural complex C-BIO BOOSTER (mulberry extracts, Baikal skullcap, saxifrage, and grape procyanidins) – enhances the effect of vitamin C on an 80% sodium hyaluronate Histomeric plant cells cellular respiration, bilberry extract.
How to use:
Strongly
push
the cap
container
to open it
, and the active
powder
was in
a vial
caps
.
Allow active
ingredients
to dissolve
and cause
massaging
until completely absorbed
drugs.
Pay particular attention to
pigmented
skin areas
.
Shipping and Return
FAQs for Shop Pay Installments