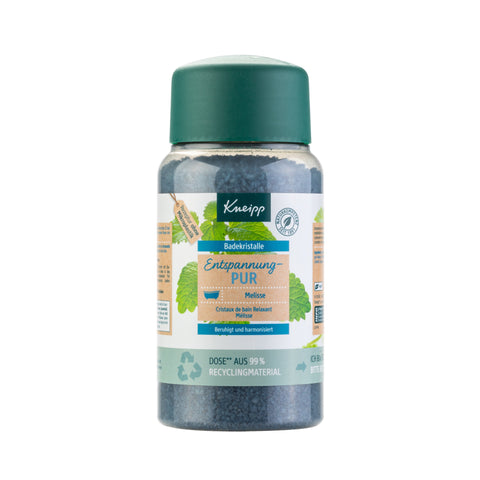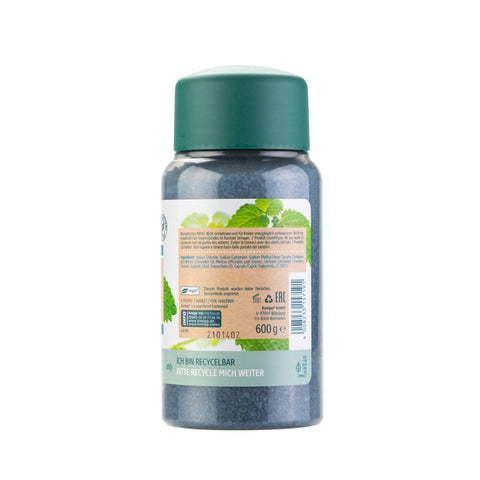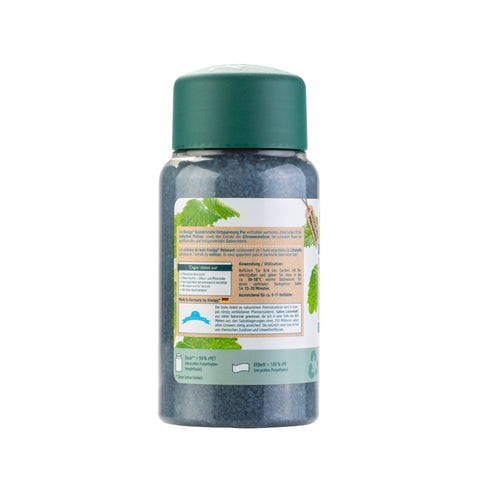 Kneipp
Kneipp - Bath Salt - Pur Relaxation - 600g
Ship From
Germany
Shipping Cost
$20 ,

Free shipping available

Enjoy FREE shipping
on order $150 and above.
See Detail

Delivery

2-4 Weeks

Country of Origin
Germany
Description
"Badekristalle Entspannung Pur" - Lemon Balm Mineral Bath Salt - Pure Relaxation
Infused with a unique blend of essential oils to help you unwind - 

essential oil

 of 

Indian balm

 and the 

extract of lemon balm
The specially curated blend of essential oils found in Kneipp Pure Relaxation Mineral Bath Salt can help you unwind from a hectic day. The "feel-good" aroma of Lemon Balm balances the distinct Citronella fragrance for a bath experience that is surprisingly comforting and distinctly different from the typical relaxing Lavender bath experience. A member of the mint family, Lemon Balm, or "Melissa" as it is also known, is a common additive to skin-care products due to its numerous benefits. Its stimulating properties may help tone and brighten the appearance of skin while its calming action helps soothe areas prone to irritation.  Draw yourself a warm bath, lay back, and reap the rewards of this botanical treasure. Leave the tub feeling at once calm, relaxed, refreshed, and ready to tackle anything that comes your way. 
Kneipp Mineral Bath Salts contain hand-processed, natural thermal spring salt sourced from a 250-million-year-old ocean buried 1500 ft below the Earth's surface. The ancient thermal brine is free of chemical additives and environmental influences, producing salt in its purest form, uncontaminated by the pollutants of the modern world. The high concentration of trace elements and minerals that naturally occur in our deep-sea salt gently cleanses and softens the skin as you relax in the tub.
Application
Fill 3/4 of the lid with bath crystals and place them in the approx. 36-38 ° C warm bathwater. For optimal bathing enjoyment, bathe for 15-20 minutes. Sufficient for approx. 9-11 full baths.
Ingredients
Sodium Chloride, Sodium Carbonate, Sodium Methyl Oleoyl Taurate, CymbopogonNardus (Citronella) Oil, Melissa Officinalis Leaf Extract, Geraniol, Citronellol, Limonene, Linalool, Eugenol, Citral, Polysorbate 20, Caprylic / Capric Triglyceride, CI 73015
Shipping and Return
FAQs for Shop Pay Installments