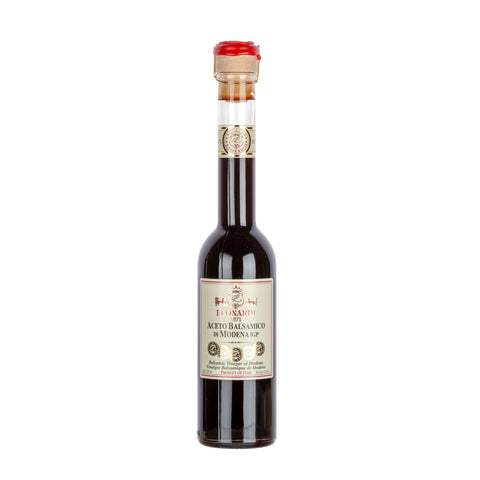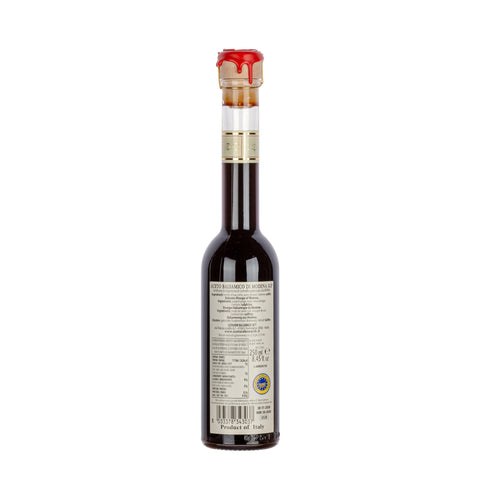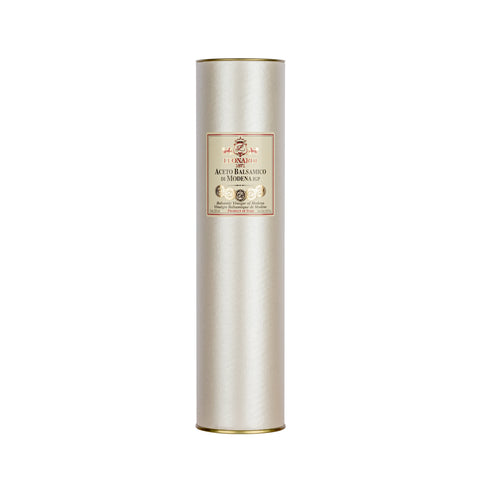 Leonardi
Acetaia Leonardi - Good Luxury - BALSAMIC VINEGAR OF MODENA - "10 TRAVASI" - 250ml
Ship From
Germany
Shipping Cost
$20 ,

Free shipping available

Enjoy FREE shipping
on order $150 and above.
See Detail

Delivery

2-4 Weeks

Country of Origin
Italy
Description
Aceto Balsamico Di Modena I.G.P 10 Years 

Good Luxury is synonymous of refinement and sobriety. The excellence of Leonardi production packed in the "tubes", elegant cylinders with mother-of-pearl colour or in the essential shaped caskets, made to exalt the content, absolute leader of the Great Family Reserve Leonardi. 
How to use
The balanced sweet-and-sour taste makes it really easy to combine with any dish.
Ideal for: raw and cooked vegetables, French fries or boiled potatoes, fish and seafood, pizza, rice, boiled, roast or grilled meat, cured meat, Carpaccio, tender or matured cheeses, vanilla ice-cream, strawberries, fruit salad, pancakes...
Protected Geographical Indication. Acidity 6%.
Shipping and Return
FAQs for Shop Pay Installments