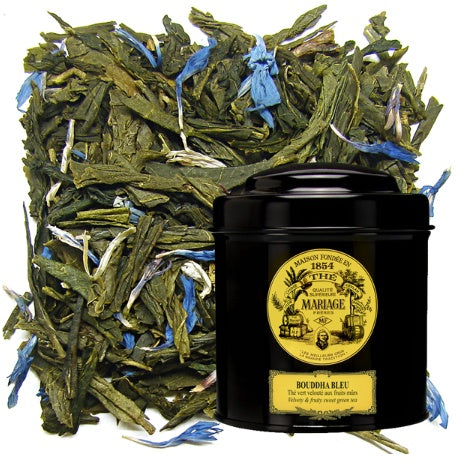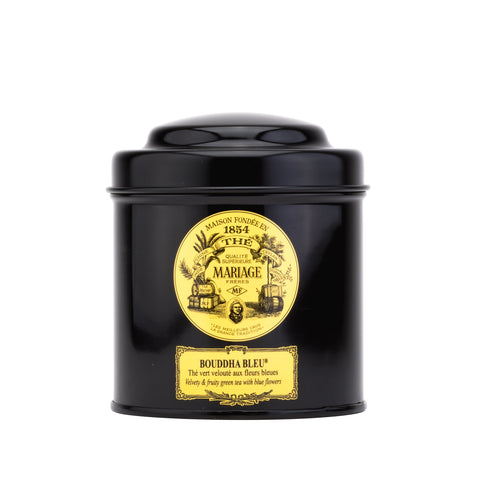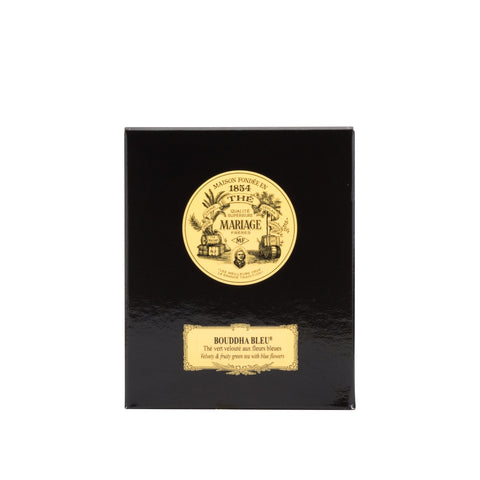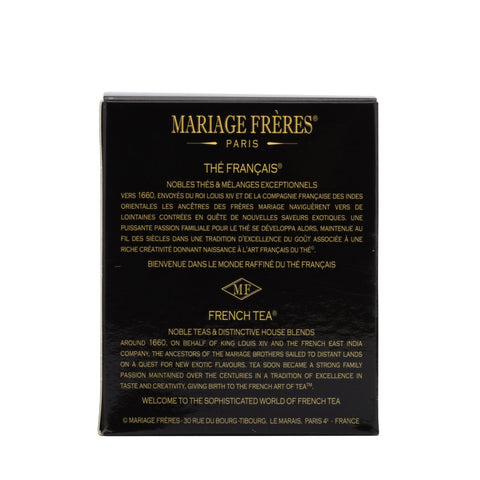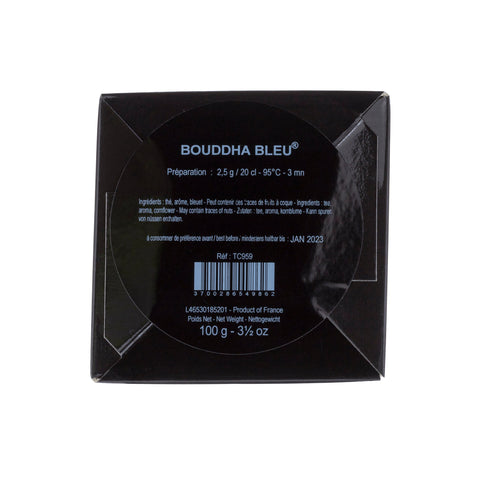 MARIAGE
Mariage Freres - Bouddha Bleu - Tin 100g
Ship From
Germany
Shipping Cost
$20 ,

Free shipping available

Enjoy FREE shipping
on order $150 and above.
See Detail

Delivery

2-4 Weeks

Country of Origin
France
Description
BOUDDHA BLEU®
Velvety green tea - Jardin Premier
ripe fruits fragrance & Cornflower
For centuries, Buddhists in the Land of Free Men have perpetuated the custom of making special offerings of flowers, fruit, and tea to monks.

From this green tea, sprinkled with blue cornflowers, there rises a blend of fragrances recalling the ripe fruit on a tray laden with offerings.

A tea steeped in spirituality.
Characteristics 
Fruity & flowery / Green Tea / Scented Tea
Presentations
Icône® - Tea in a black canister
A black classical sealed canister containing 100 g of tea
Preparation Tip
2.5g per 20 cl - 95°C ( 203 F) - 3 mins
Shipping and Return
FAQs for Shop Pay Installments