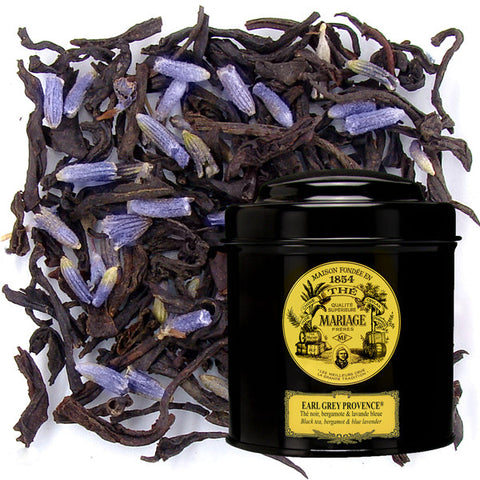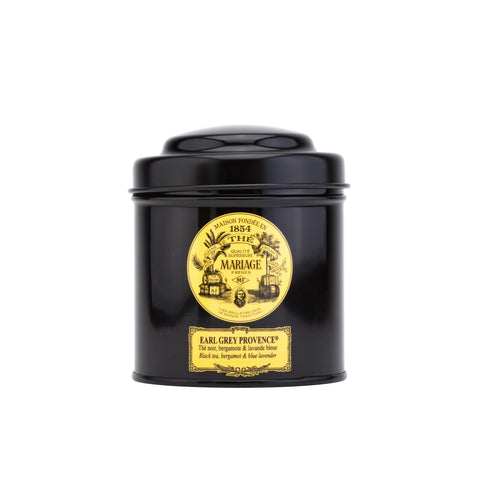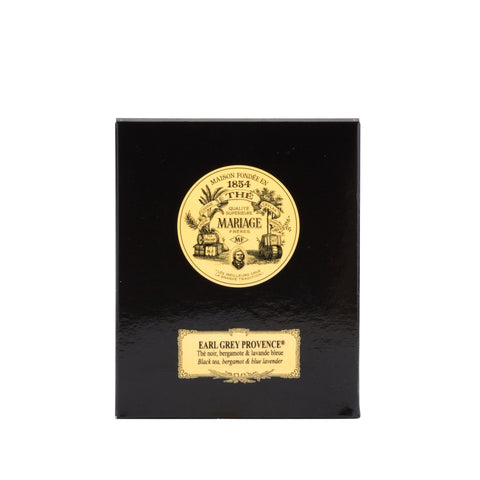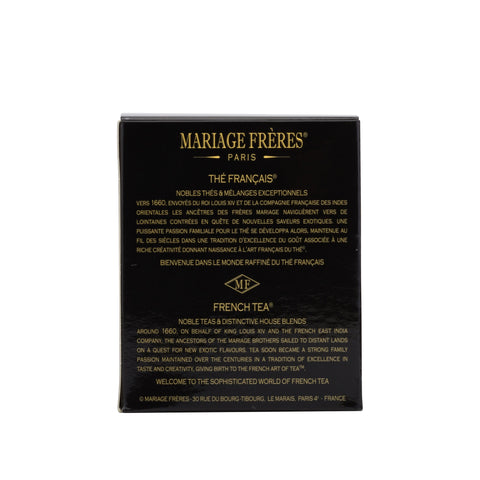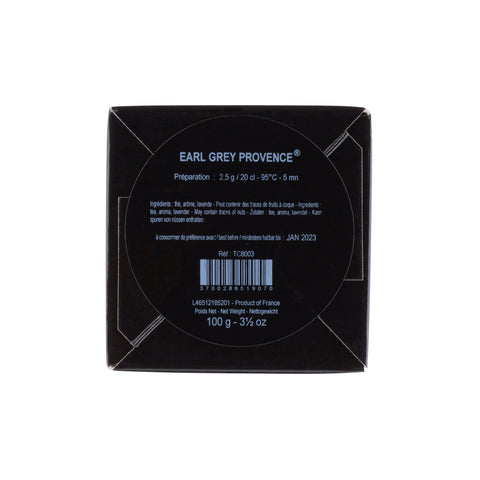 MARIAGE
Mariage Freres - Earl Grey Provence - Tin 100g
Ship From
Germany
Shipping Cost
$20 ,

Free shipping available

Enjoy FREE shipping
on order $150 and above.
See Detail

Delivery

2-4 Weeks

Country of Origin
France
Description
EARL GREY PROVENCE®
Black tea - Jardin Premier
bergamot & blue lavender
The zesty and lightly peppered flavour of bergamot lends itself perfectly to black tea.

In this version, our master blender weaves in the colourful flavours of Provence in all their glory: an astonishing addition of wild lavender gives a touch of warmth and mystery to the cup.

Its round and ample body feel silky on the palate, energising all the senses.
Characteristics 
Earl Grey / Black tea / Scented Tea
Presentations
Icône® - Tea in a black canister
A black classical sealed canister containing 100 g of tea
Preparation Tip
2.5g per 20 cl - 95°C ( 203 F) - 5 mins
Shipping and Return
FAQs for Shop Pay Installments