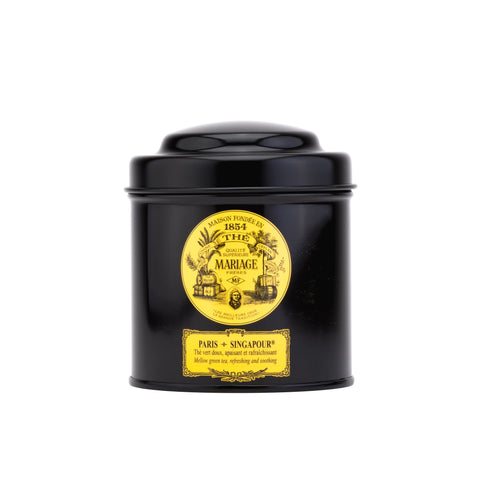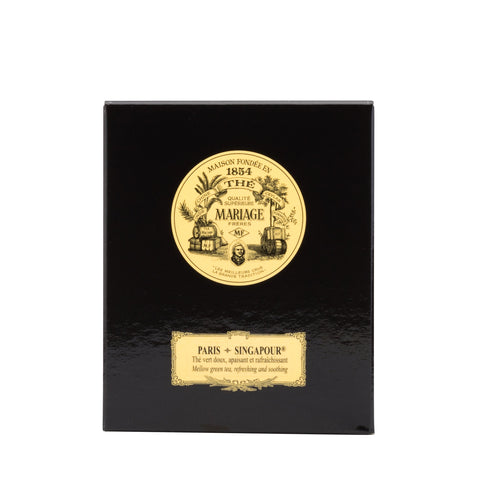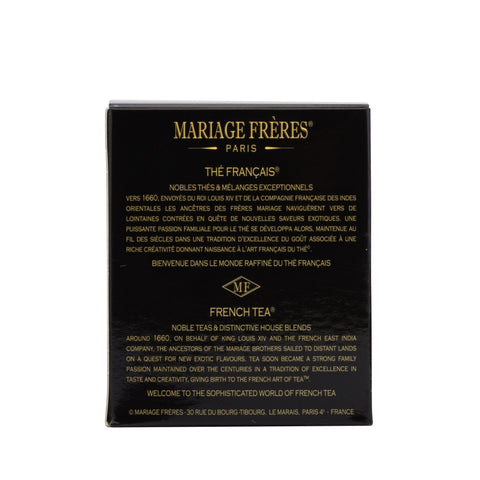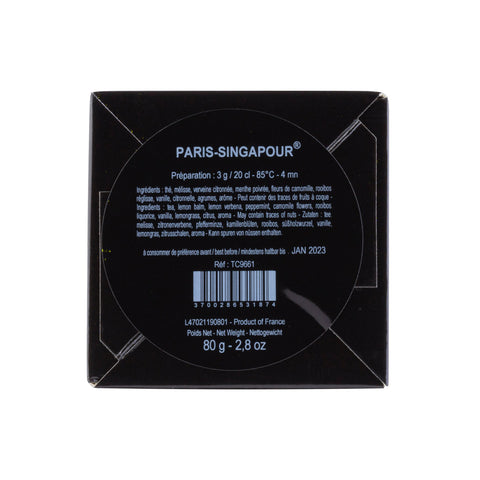 MARIAGE
Mariage Freres - Paris Singapore - Tin 100g
Ship From
Germany
Shipping Cost
$20 ,

Free shipping available

Enjoy FREE shipping
on order $150 and above.
See Detail

Delivery

2-4 Weeks

Country of Origin
France
Description
PARIS-SINGAPOUR®
Mellow green tea - Jardin Premier
refreshing & soothing
This floral green tea laced with flowers, lemon balm, mint, lemon grass, verbena, and morsels of citrus zest hearkens back to the centuries-old herbal apothecaries of Singapore.

A beautiful hint of vanilla adds a classy twist to a sophisticated opening of anise, both sweet and floral.

Each cup is infused in the soul of Paris and the charms of Singapore.


Bon voyage !
Characteristics 
Herbal tea / Mint / Scented Tea / Flower / Green Tea
Presentations
Icône® - Tea in a black canister
A black classical sealed canister containing 100 g of tea
Preparation Tip
3g per 20 cl - 85°C ( 185 F) - 4 mins
Shipping and Return
FAQs for Shop Pay Installments