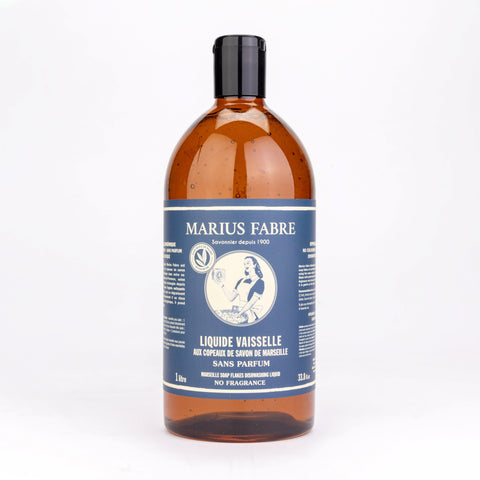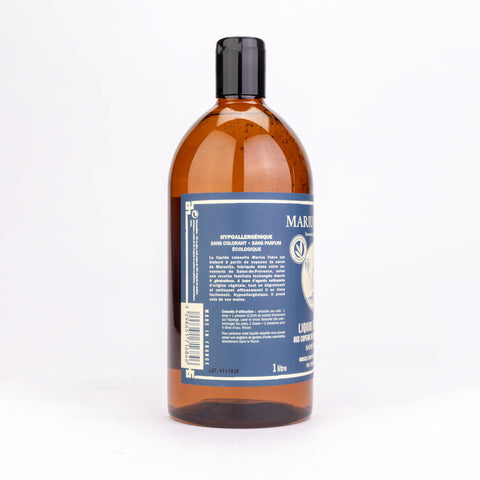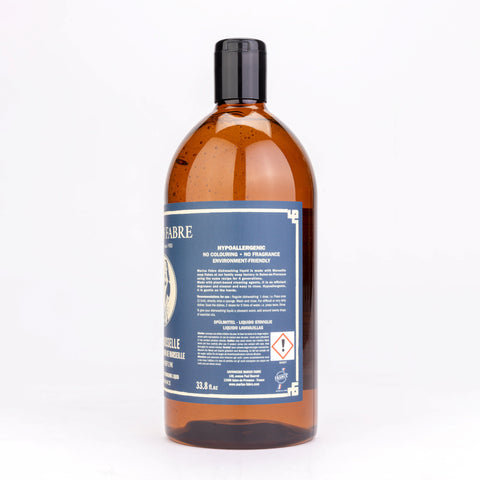 Marius Fabre
Marius Fabre - Marseille Liquid Dish Soap Flakes - 1L
Ship From
Germany
Shipping Cost
$20 ,

Free shipping available

Enjoy FREE shipping
on order $150 and above.
See Detail

Delivery

2-4 Weeks

Country of Origin
France
Description
Marseille soap flakes dishwashing liquid - 1L (33.8 fl.oz)
Marius Fabre dishwashing liquid is made with Marseille soap flakes at our family soap factory in Salon-de-Provence, France, using the same recipe for four generations.
Made with plant-based cleaning agents, it is an efficient degreaser and cleaner, and easy to rinse. Hypoallergenic, it is gentle on the hands.
A better value, greener alternative… Fill up your 500ml bottle again and again with this 1-liter refill.
It will soon become the fast one of the essential products in your kitchen!
The "Marius Fabre" quality charter

- 100% vegetable soap flakes, Oleic sunflower, and coprah oils (palm oil-free)

- Hypoallergenic

- Quality guaranteed by a family know-how since 4 generations

- Ecological, respects the environment

- Recyclable packagings

- Not tested on animals
Instruction of Use
Regular dishwashing: 1 dose, i.e. press once (2.5ml) directly onto a sponge. Wash and rinse.

For difficult or very dirty dishes: soak the dishes, 2 doses for 5 liters of water, i.e. press twice. Rinse.
To give your dishwashing liquid a pleasant scent, add around ten drops of essential oils.
Ingredients
5% or more, but less than 15% of anionic 
s
urf
actants
, less than 5% of 
amphoteric sur
fa
ctants
, conservatives, soap.
Shipping and Return
FAQs for Shop Pay Installments