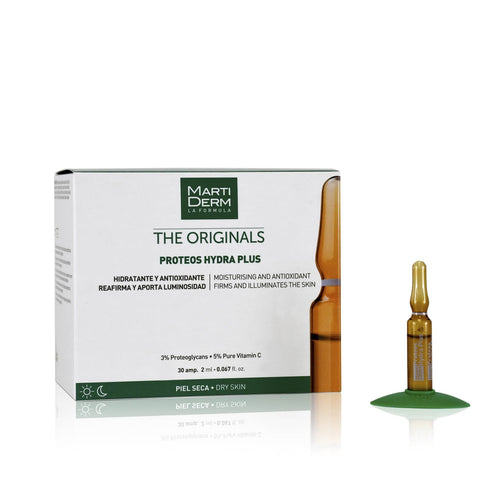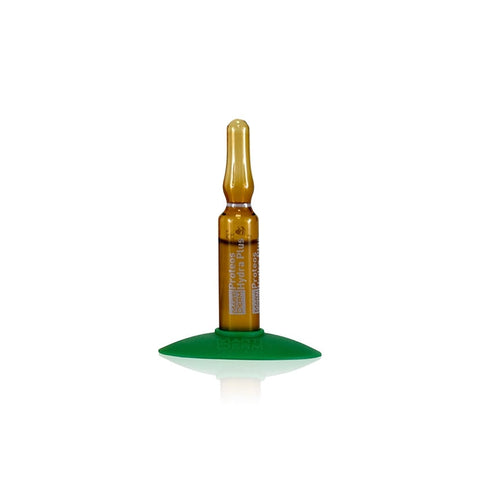 MARTIDERM
MartiDerm - The Originals - Proteos Hydra Plus Ampoule - 2 ml x 30
Ship From
Germany
Shipping Cost
$20 ,

Free shipping available

Enjoy FREE shipping
on order $150 and above.
See Detail

Delivery

2-4 Weeks

Country of Origin
Germany
Description
MartiDerm - The Originals - Proteos Hydra Plus Ampoule - 2 ml x 30
The Original - Moisturising, antioxidant, and energizing power
Moisturizing and firming formula with proteoglycans and Vitamin C that brightens the skin and helps reduce wrinkles. 
[Skin Type] Dry skin
[Use Frequency] Daily
[Benefits]
Antioxidant efficacy against UVA radiation

Increase in hydration

Brighter skin

Firmer skin
[Main Active Ingredients]
Proteoglycans
Deep-moisturising and firming.
Pure vitamin C
Intensive antioxidant
[Use Instruction]
1. Shake the ampoule gently;
2. Open the ampoule with the easy-open device, following the instructions on the box
3. Apply half an ampoule to the face, neck, and neckline
4. Massage in until fully absorbed. 
Shipping and Return
FAQs for Shop Pay Installments