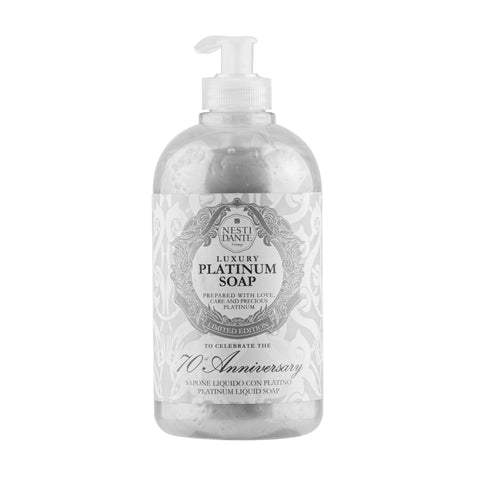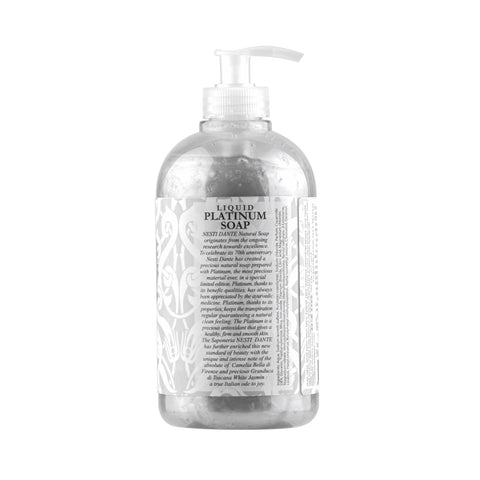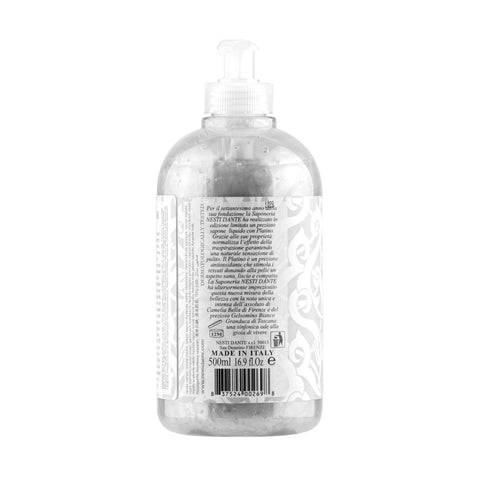 Nesti Dante
Nesti Dante - Luxury Platinum Liquid Soap 500ml - 70th ANNIVERSARY Edition
Ship From
Germany
Shipping Cost
$20 ,

Free shipping available

Enjoy FREE shipping
on order $150 and above.
See Detail

Delivery

2-4 Weeks

Country of Origin
Italy
Description
Wash your hands in grandeur with the Nesti Dante Luxury Platinum Liquid Soap, a limited-edition vegan handwash for all skin types.
A celebration of their 70 year anniversary, the Nesti Dante Platinum hand soap is the epitome of luxury. Nesti Dante has enriched the liquid hand wash with platinum - one of the world's most precious materials - to create a lavish cleansing experience.
Rich in antioxidants, platinum creates a naturally clean feeling. An anti-inflammatory ingredient that protects the skin from free-radical damage, it's always been appreciated by ayurvedic medicine, which is one of the world's oldest medical systems. Hands are left healthy and cleansed with the delicate skin smooth and firmer.
A sensorial delight, the glistening silver soap cocoons hands in an intense floral aroma. Camelia Bella di Firenze and Granduca di Toscana white jasmine create an uplifting and unique aroma of petals that celebrates Nesti Dante's Italian roots.
Net Weight: 500ml / 16.9 oz
How to use:
Dispense a small amount of the soap into the palm of your hands. Using warm water, work into a lather, and rinse thoroughly.
Shipping and Return
FAQs for Shop Pay Installments