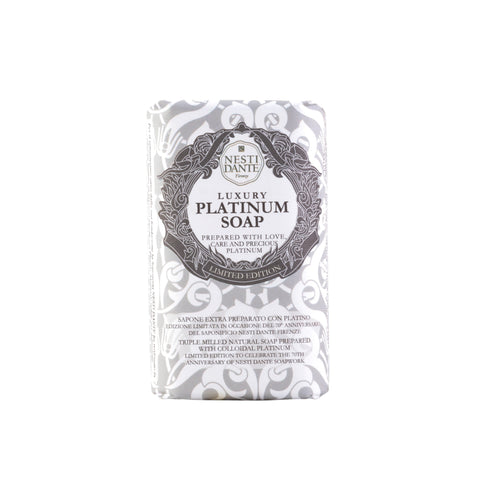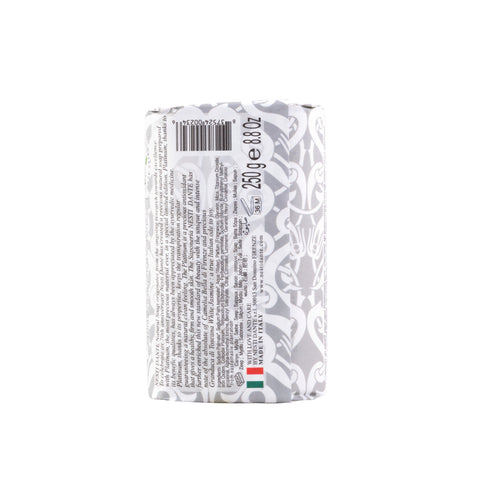 Nesti Dante
Nesti Dante - Luxury Platinum Natural Soap 250g - 70th ANNIVERSARY Edition
Ship From
Germany
Shipping Cost
$20 ,

Free shipping available

Enjoy FREE shipping
on order $150 and above.
See Detail

Delivery

2-4 Weeks

Country of Origin
Italy
Description
Celebrate 70 years of Nesti Dante with the Nesti Dante 70th Anniversary Luxury Platinum Soap.
This limited edition natural soap has been created in honor of Nesti Dante's success over the last seven decades. Prepared with platinum, one of the most precious materials in the world, the handmade soap oozes sophistication and luxury and is the perfect way to mark this landmark anniversary.
Infused with the intense note of camellia bella di Firenze absolute and grandest di Toscana white jasmine, the lavish soap will leave skin cleansed, soft and delicately scented. Made by the traditional process of saponification, which ensures a rich, high-quality result, the Luxury Platinum Soap will add a touch of luxury to any bathroom.
Net Weight: 250g / 8.8 oz
How to use: Work into wet hands then massage the soap bar to create a sumptuous lather. Massage all over your body, then rinse. Keep the soap in a clean, dry place after use to preserve its longevity.
100% biodegradable. Dermatologist tested. Not tested on animals.
Shipping and Return
FAQs for Shop Pay Installments