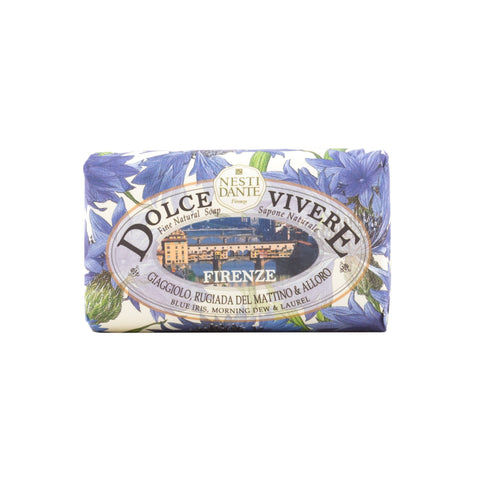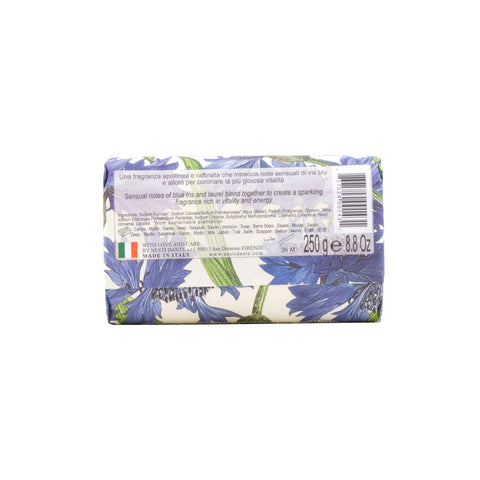 Nesti Dante
Nesti Dante DOLCE VIVERE Firenze 250g
Ship From
Germany
Shipping Cost
$20 ,

Free shipping available

Enjoy FREE shipping
on order $150 and above.
See Detail

Delivery

2-4 Weeks

Country of Origin
Italy
Description
Lose yourself to the beauty of Florence with the Nesti Dante Dolce Vivere Firenze Soap, a tribute to the enduring allure of the ancient city.
Inspired by the early morning calm of the city as it awakens from slumber, the Firenze fragrance charms with a signature blue iris note laced with morning dew. Added laurel adds a touch of aromatic greenery, giving the overall scent a refined quality.
Crafted using a traditional saponification method, each Nesti Dante soap is infused with natural vegetable fats to give the bar its iconic luxurious lather. The pampering soap cleanses, softens, and smoothes your skin in a single step.
Net Weight: 250g / 8.8 oz
How to use: Work into wet hands then massage the soap bar to create a sumptuous lather. Massage all over your body, then rinse. Keep the soap in a clean, dry place after use to preserve its longevity.
100% biodegradable. Dermatologist tested. Not tested on animals.
Shipping and Return
FAQs for Shop Pay Installments