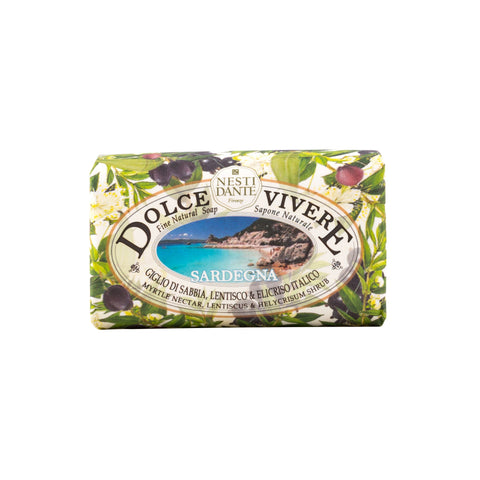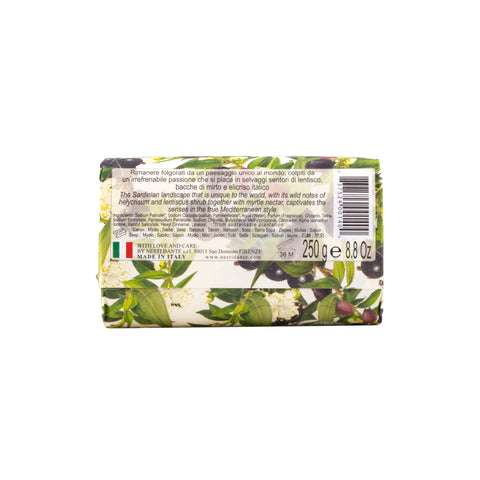 Nesti Dante
Nesti Dante - DOLCE VIVERE Costa Smeralda Bar Soap 250g
Ship From
Germany
Shipping Cost
$20 ,

Free shipping available

Enjoy FREE shipping
on order $150 and above.
See Detail

Delivery

2-4 Weeks

Country of Origin
Italy
Description
A tribute to Italian style, the Nesti Dante Dolce Vivere Costa Smeralda Soap tells the tale of Sardinia's unique beauty.
The beach-bound fragranced soap is composed of myrtle nectar, lentiscus, and helichrysum shrub, capturing the rugged beauty of the landscape. Its fresh and wild scent speaks of the alchemy that happens when water meets the sand, capturing the perfect snapshot of the Costa Smeralda.
Each Nesti Dante soap is handcrafted using a traditional saponification method, with raw materials including whole natural vegetable fats, rich in natural glycerides. The result is a supremely soft lather, that leaves skin looking and feeling exceptionally clean and smooth.
Net Weight: 250g / 8.8 oz
How to use: Work into wet hands then massage the soap bar to create a sumptuous lather. Massage all over your body, then rinse. Keep the soap in a clean, dry place after use to preserve its longevity.
100% biodegradable. Dermatologist tested. Not tested on animals.
Shipping and Return
FAQs for Shop Pay Installments