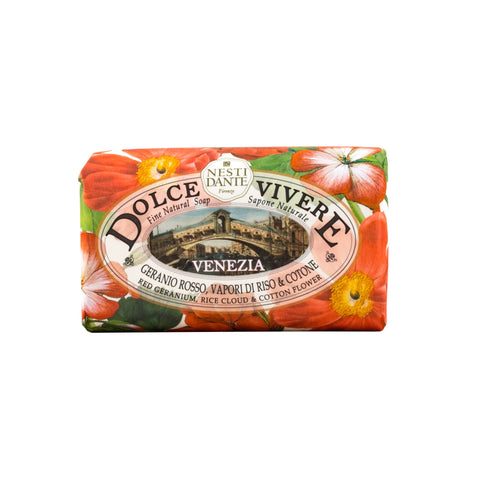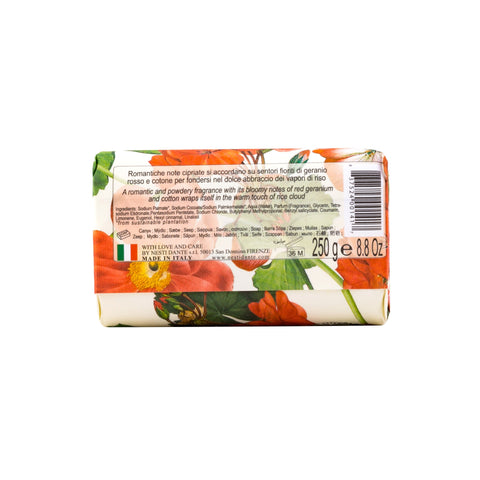 Nesti Dante
Nesti Dante - DOLCE VIVERE Venezia Bar Soap 250g
Ship From
Germany
Shipping Cost
$20 ,

Free shipping available

Enjoy FREE shipping
on order $150 and above.
See Detail

Delivery

2-4 Weeks

Country of Origin
Italy
Description
Take a trip to Venice's painted past with the Nesti Dante Dolce Vivere Venezia Soap, a luxurious and pampering bar.
In a nod to the extravagance of Venice's long and colorful history, the Venezia Soap fragrance is made up of peppery red geranium, plus rice cloud and cotton flower reminiscent of the scent of face powder and lipstick.
The traditional method of saponification used to create the soap ensures a luxurious and long-lasting bar. Its infusion of natural vegetable fats rich in glycerides produces a generous lather that smoothes, cleanses, and softens your body.
Net Weight: 250g / 8.8 oz
How to use: Work into wet hands then massage the soap bar to create a sumptuous lather. Massage all over your body, then rinse. Keep the soap in a clean, dry place after use to preserve its longevity.
100% biodegradable. Dermatologist tested. Not tested on animals.
Shipping and Return
FAQs for Shop Pay Installments