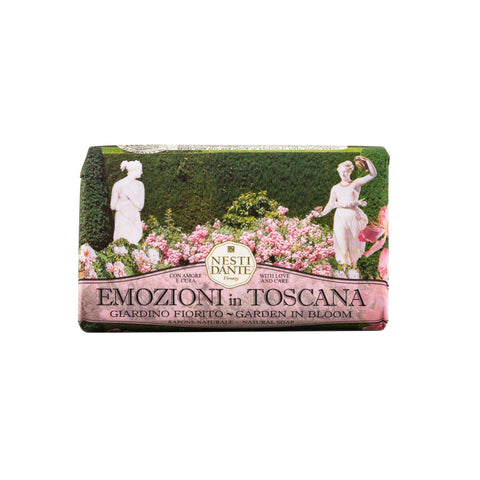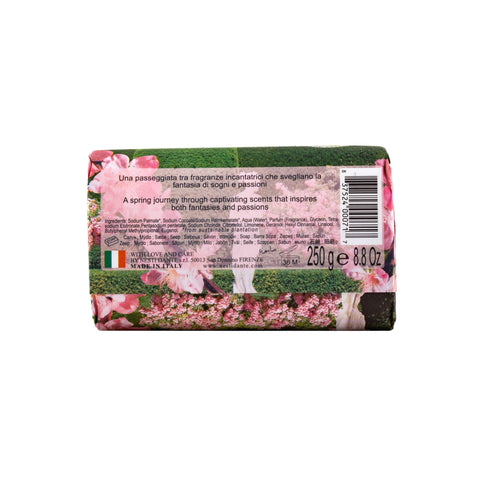 Nesti Dante
Nesti Dante - EMOZIONI IN TOSCANA Garden In Bloom Bar Soap 250g
Ship From
Germany
Shipping Cost
$20 ,

Free shipping available

Enjoy FREE shipping
on order $150 and above.
See Detail

Delivery

2-4 Weeks

Country of Origin
Italy
Description
Bathe in the beauty of an in-bloom garden full of pink roses with the Nesti Dante Emozioni in Toscana Garden In Bloom Soap.
Bursting with elegance and joy, this heady floral scent pampers your skin with delicate rose petals whilst enriching your skin with pure delight. Timeless in its own right, the classic scent of a rose uplifts and romances your senses with its luxury, refined aroma.
Authentic and rich, this sumptuous soap is crafted using the original handcrafted technique of saponification, this impressive soap is enriched with a pure vegetable base with the purest raw materials. Your skin feels the benefits of lightweight hydration whilst the delicate scent of beautiful rose uplifts and settles your mood.
Net Weight: 250g / 8.8 oz
How to use: Work into wet hands then massage the soap bar to create a sumptuous lather. Massage all over your body, then rinse. Keep the soap in a clean, dry place after use to preserve its longevity.


Shipping and Return
FAQs for Shop Pay Installments