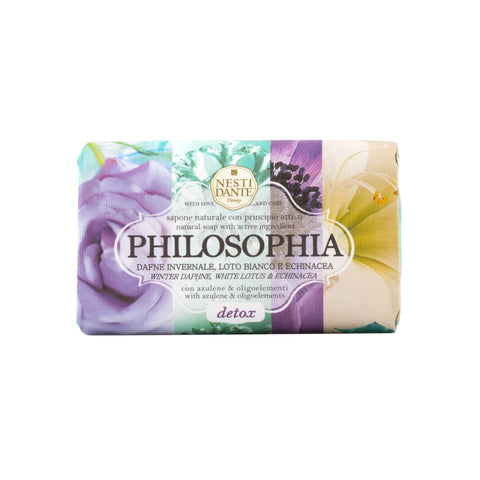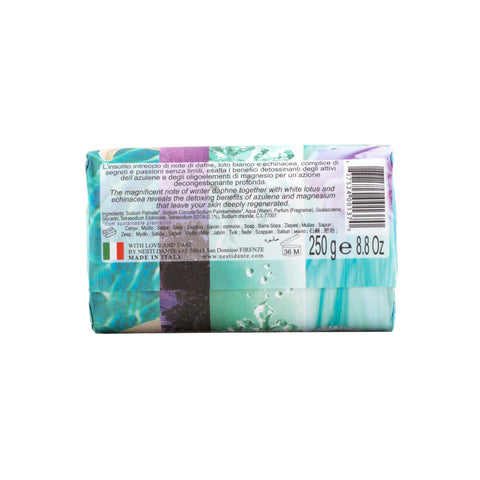 Nesti Dante
Nesti Dante - PHILOSOPHIA Detox Bar Soap 250g
Ship From
Germany
Shipping Cost
$20 ,

Free shipping available

Enjoy FREE shipping
on order $150 and above.
See Detail

Delivery

2-4 Weeks

Country of Origin
Italy
Description
With azulene and oligo-elements, the detox soap will bring calm and tranquillity to your bathing routine.
Rich with active ingredients that will tone and nourish your skin, leaving it feeling smooth and silky. With a soap for every mood, whether you want to unwind or indulge your skin, the handmade soaps will be a pampering treat for your skin and senses. Made by the traditional process of saponification, the soaps are richer and softer, ensuring a truly luxurious cleansing experience. 
Net Weight: 250g / 8.8 oz
How to use: Work into wet hands then massage the soap bar to create a sumptuous lather. Massage all over your body, then rinse. Keep the soap in a clean, dry place after use to preserve its longevity.
100% biodegradable. Dermatologist tested. Not tested on animals.
Shipping and Return
FAQs for Shop Pay Installments