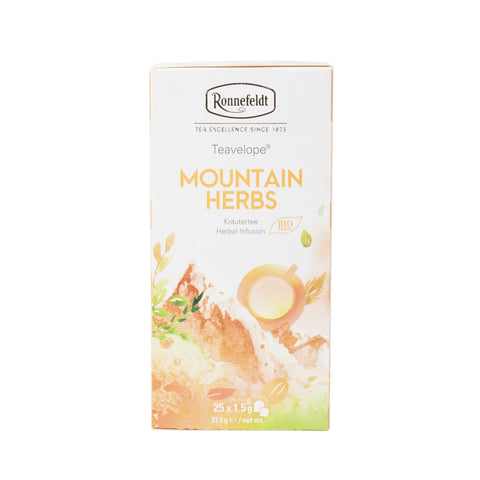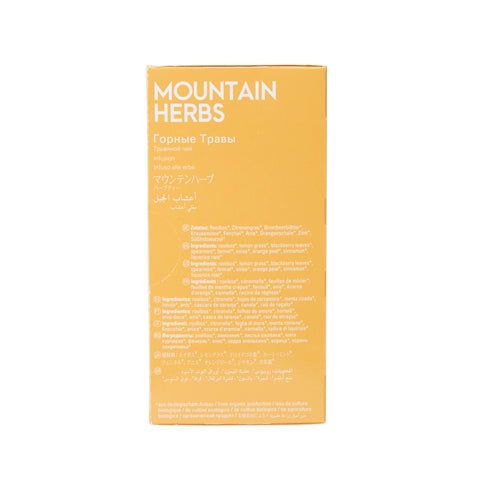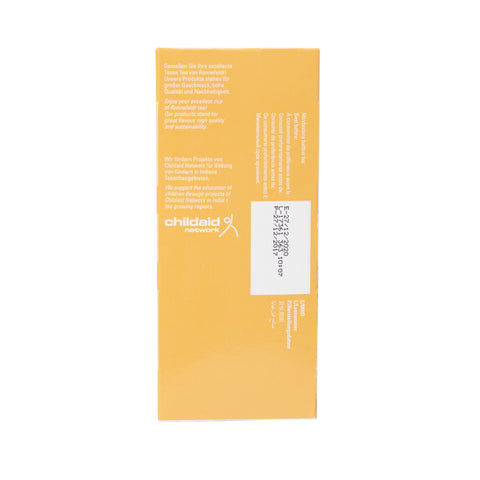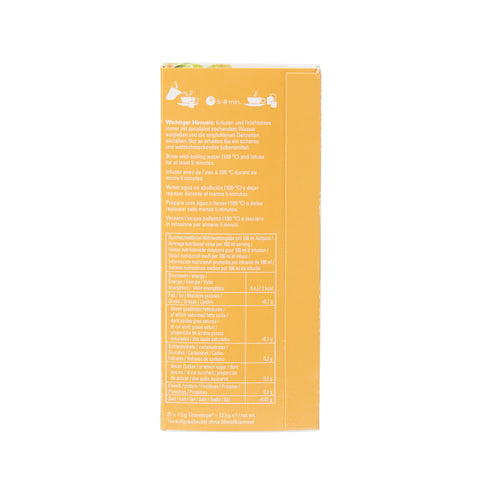 Ronnefeldt
Ronnefeldt - Teavelope, Mountain Herb
Ship From
Germany
Shipping Cost
$20 ,

Free shipping available

Enjoy FREE shipping
on order $150 and above.
See Detail

Delivery

2-4 Weeks

Country of Origin
Germany
Description
Ronnefeldt - Teavelope, Mountain Herb
Herbal tea.
A beautifully harmonious blend of herbs with rooibos and the gently refreshing note of lemongrass.
Origin: South Africa
Leaf Grade: Fine Cut
Ingredients: Rooibos, lemon grass, blackberry leaves, spearmint, fennel, anise, orange peel, cinnamon, licorice root
Contents: 25 x 1.5 g
Teavelope – Tea bag with aroma protection. This attractive tea bag is packaged in a protective film sachet, keeping fragrance and aroma in and moisture out and allowing the tea to retain its subtle nuances and natural flavors. Make use of these special benefits: large-pored filter paper for maximum immersion in water, a knotted string without metal clips, and a great number of varieties offered for clients.
Shipping and Return
FAQs for Shop Pay Installments