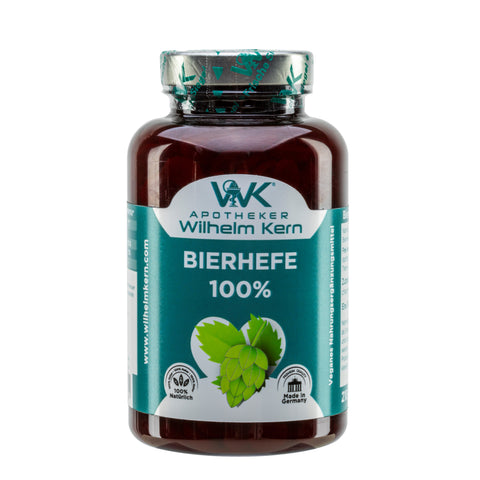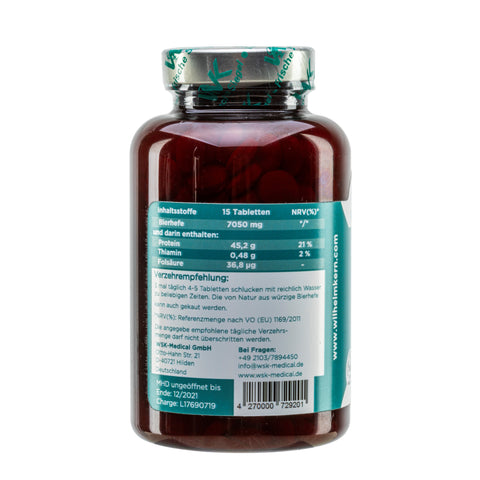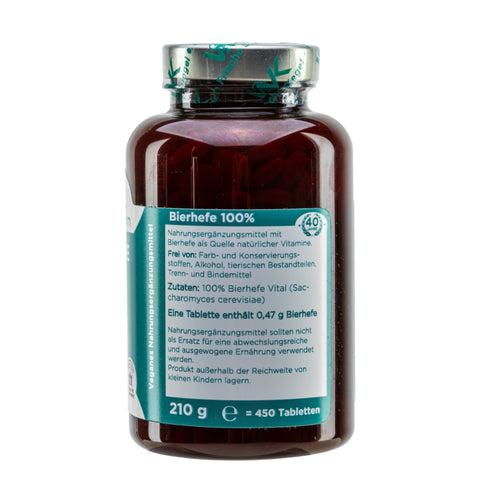 Wilhelm
Wilhelm Kern Bierhefe 100% 450stk 210g
Ship From
Germany
Shipping Cost
$20 ,

Free shipping available

Enjoy FREE shipping
on order $150 and above.
See Detail

Delivery

2-4 Weeks

Country of Origin
Germany
Description
Brewer's Yeast 100%, 450 Tablets
100% natural food supplement rich in protein with 6 essential B vitamins, which promote normal energy metabolism and contribute to reducing tiredness.
With valuable biotin, for healthy skin, strong and shiny hair and strong nails.
The most natural food supplement free from chemicals, colors, preservatives, alcohol and ingredients of animal origin. VEGAN.
Recommended intake  swallow or chew 4-5 tablets 3 times a day with plenty of water. The tablets have a mild beer taste. 
Ingredients: 100% brewer's yeast Vital
Content: 450 tablets (210g)
Made in Germany
Shipping and Return
FAQs for Shop Pay Installments