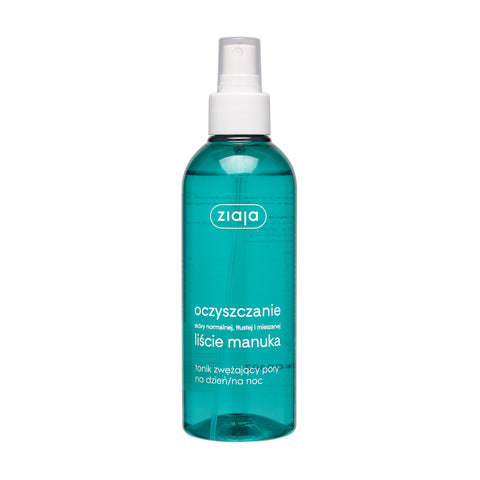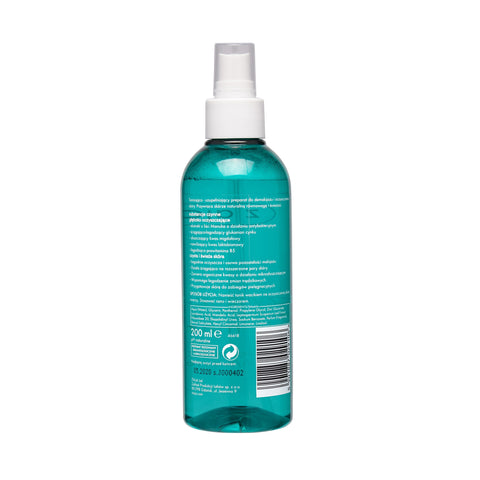 Ziaja
Ziaja Manuka Tree Purifiying Astringent Face Toner - 200ml
Ship From
Germany
Shipping Cost
$20 ,

Free shipping available

Enjoy FREE shipping
on order $150 and above.
See Detail

Delivery

2-4 Weeks

Country of Origin
Poland
Description
Ziaja Manuka Tree Purifiying Astringent Face Toner - 200ml / 6.8 fl oz. 
Cleanses the skin and completes make-up removal. Reduces dilated pores, Contains organic acids with gently exfoliating activity. Prepares the skin for further cosmetic treatments. Soap-free.
How to use
Apply with a cotton pad over cleansed skin. Use morning and evening.
INGREDIENTS
Aqua (Water), Glycerin, Panthenol, Propylene Glycol, Zinc Gluconate, Lactobionic Acid, Mandelic Acid, Propylene Glycol, Leptospermum Scoparium Leaf Extract, Polysorbate 20, Diazolidinyl Urea, Sodium Benzoate, Parfum (Fragrance), Benzyl Salicylate, Hexyl Cinnamal, Limonene, Linalool
Shipping and Return
FAQs for Shop Pay Installments