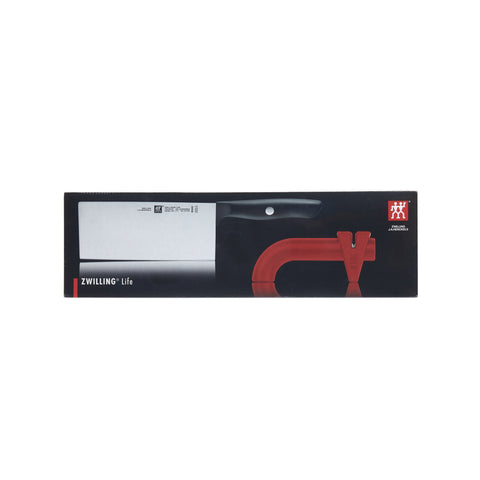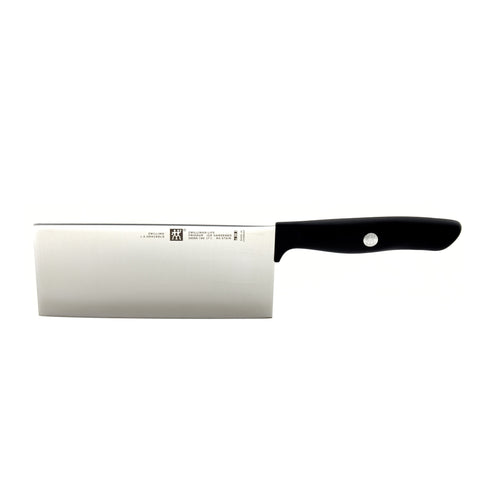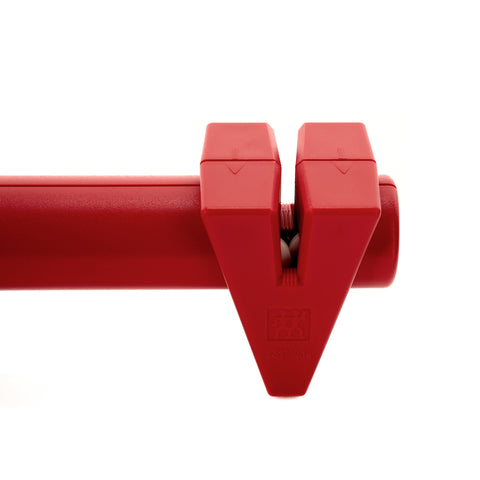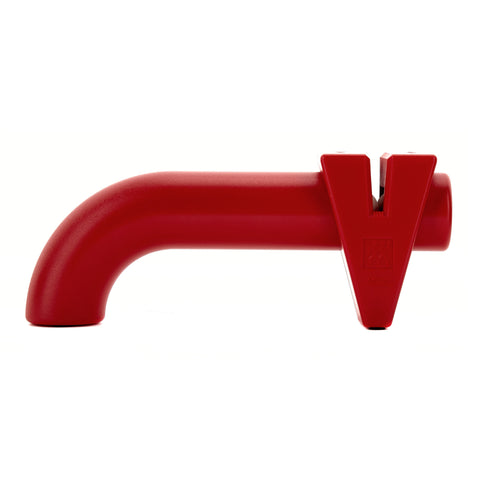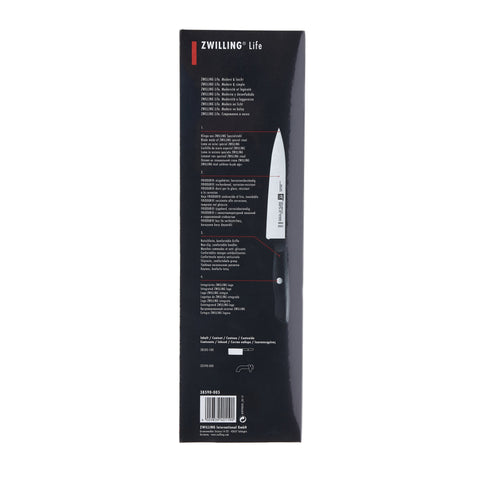 ZWILLING
ZWILLING Life - 7 Inch Chinese Chef's Knife & Sharpener Set
Ship From
Germany
Shipping Cost
$20 ,

Free shipping available

Enjoy FREE shipping
on order $150 and above.
See Detail

Delivery

2-4 Weeks

Country of Origin
Germany
Description
ZWILLING Life - 7 Inch Chinese Chef's Knife & Sharpener Set
The ZWILLING® Life series features a slim ergonomic handle design and single-piece, precision-stamped blade construction that is lighter than forged knives for fatigue-free handling and maximum balance. The modern design with an embedded ZWILLING logo rounds off this stunning knife, making it both useful and beautifully designed. The ZWILLING Diplome Chinese Chef's Knife has a sturdy broad and rectangular blade. Suitable for chopping and slicing large, tough fruits and vegetables as well as for slicing meat.
Precision-stamped from a single piece of Special formula high carbon NO STAIN steel
Ice-hardened FRIODUR blade starts sharper, stays sharper longer, and has superior resilience
Precision-honed blade and laser-controlled edge ensure ideal cutting angle for sharpness and durability
Slim ergonomic plastic handle design with stamped blade construction that is light and easy to handle for fatigue-free work
Modern handle design accented with embedded ZWILLING logo in the center
Hand wash only
Manufactured in Germany
7 Inch Chinese Chef's Knife
CHARACTERISTICS
Color:

 

black

Substance:

 

special formula steel

Type of handle:

 

exposed tang

Type of edge:

 

Fine Edge

Edge finishing:

 

V-edge

Manufacturing method:

 

laser cut

Number of parts:

 

1

Blade hardness (HRC):

 

55-58 HRC

Colour handle:

 

black

Substance handle:

 

plastic
MEASUREMENTS
Net weight:

 

0.263 kg / 0.58 lbs

Length of product:

 

31.6 cm / 12.44 in

Width of product:

 

7.8 cm / 3.07 in

Height of product:

 

1.8 cm / 0.71 in

Blade length:

 

18 cm / 7.09 in
Zwilling Twinsharp Knife Sharpener
No more cumbersome and difficult knife sharpening!
This 'Twin Sharp knife sharpener' has heated up the German market. If you put the V-shaped hole blade in a standing position and repeat the insertion and removal, you can make a sharp blade like a new one.
Material: ABS
Place of Origin: Solingen, Germany
Weight: 160g
Shipping and Return
FAQs for Shop Pay Installments